Simply Textbook collects unused and unwanted academic books and finds them a new home – NEVER in landfill 📚🚛♻️
Are you feeling "fully booked"? Could you use a little "shelf help"?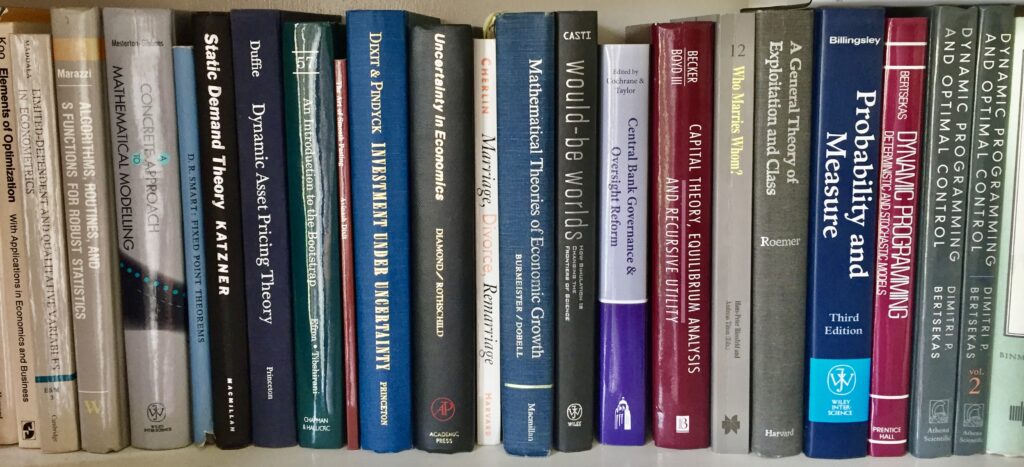 Collections are offered FREE of charge to serving and recently retired staff members at universities in England 🏴󠁧󠁢󠁥󠁮󠁧󠁿, Scotland 🏴󠁧󠁢󠁳󠁣󠁴󠁿 and Wales 🏴󠁧󠁢󠁷󠁬󠁳󠁿
---
In addition to your unwanted academic books and textbooks, we can also collect ANY published books with an ISBN. That's academic and non-academic. Fiction and non-fiction. Any subject, genre, age, condition, language. If it has an ISBN, Simply Textbook collects it.
---
We also collect unwanted academic books from the general public at private addresses too, even if you aren't a current or recently retired member of university staff.
Prices start from as little as £10 (minimum quantity, and geographical restrictions may apply).
---
---
SCHOOLS – Simply Textbook is NOT currently accepting requests from schools. This is due to the significant challenges faced processing large quantities of duplicate titles in generally poor resale condition, while maintaining a strict zero-landfill policy.
---
---
---
---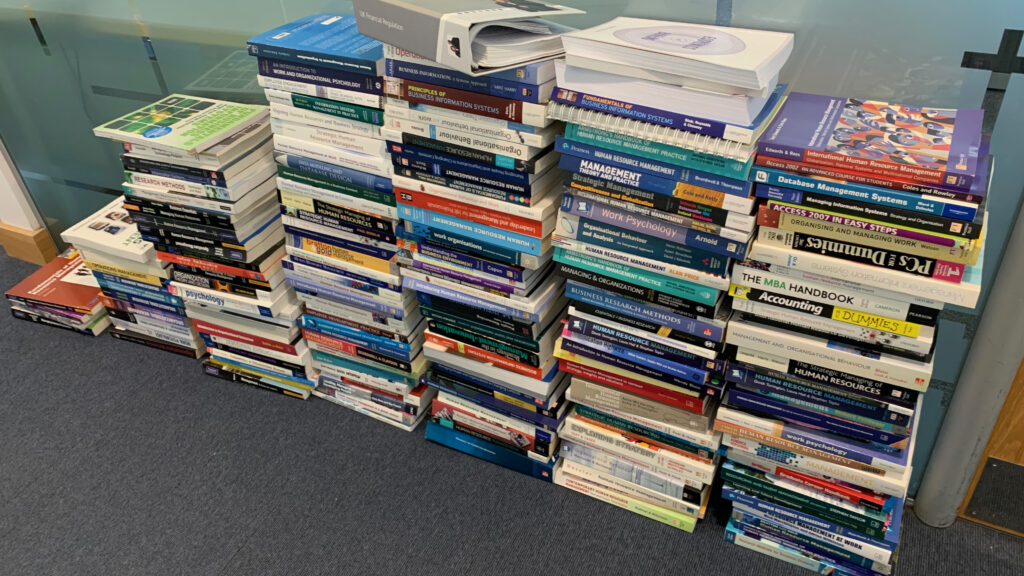 ---
---
Are your unwanted academic books gathering dust on the shelf?
Simply Textbook was established in 2017, focused on providing staff at universities a fast and efficient solution for safely disposing of unwanted academic books.
Somebody somewhere wishes to read or use the books that you no longer read or need – it is just a matter of finding them. You could call it 'matchmaking for books'! 😍📚
Simply Textbook does all that hard work of finding a new home or purpose for the books. This is usually through a combination of online sale to the public at lowest market prices, redistribution to trade buyers, and direct donations to Oxfam and other good causes.
Worst case scenario, any books truly at the end of their valuable life are recycled, and NEVER end up in landfill. Simply Textbook operates a strict ZERO LANDFILL policy.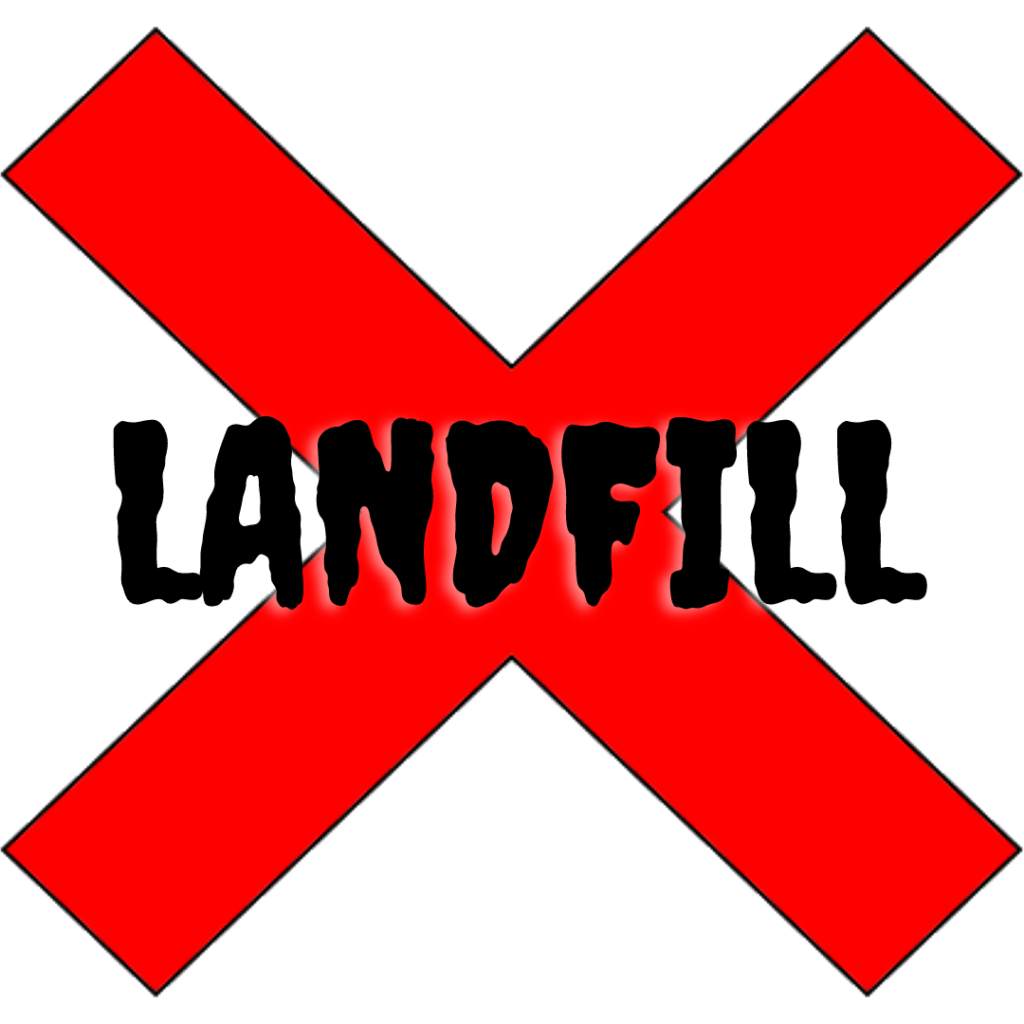 ---
Simply Textbook LOVES books, and believes that good books should be read more than once, by as many people as possible. We love helping make that happen!
---
---
---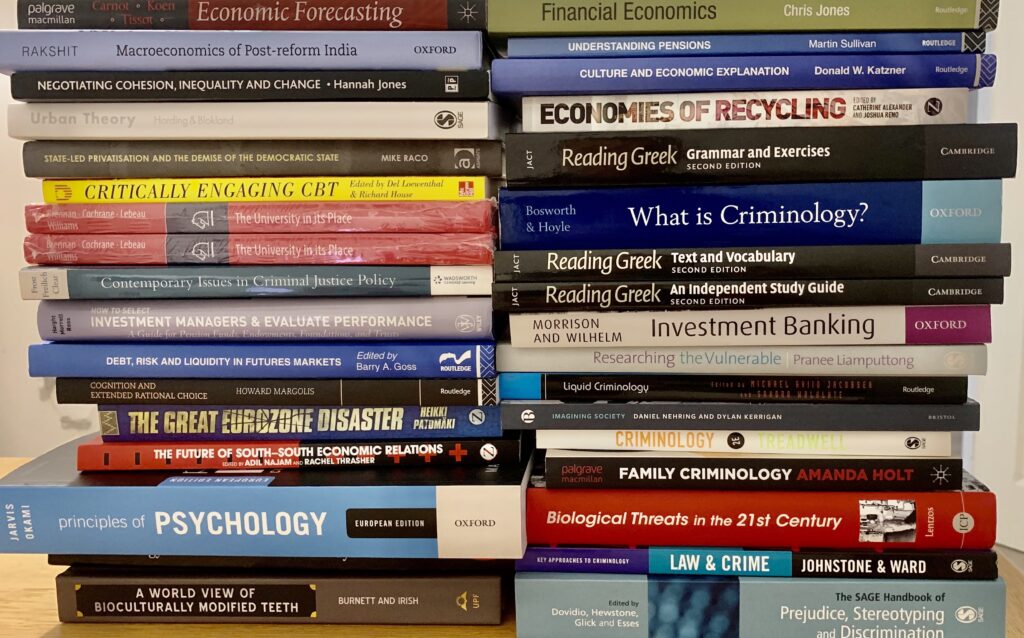 Simply Textbook offers convenience and reliability
Sure, you could try to sell the books yourself. You may find is that it's a slow and deeply frustrating process. No guarantees that you will sell everything, or maybe not for the prices you imagined.
You could try every charity shop in town, only to find that nobody will accept your books.
You can't bear the thought of taking the books to your local rubbish tip, and you just want somebody to take the books off your hands and make good use of them.
Simply Textbook is your friendly, convenient and reliable solution.
Perhaps you are a Professor about to retire; or an Admin or Facilities team tasked with supervising an office clearance or building move. If you are university staff and you have books that you need to safely and easily dispose of, Simply Textbook is here to help you.
Perhaps you are a former student, or the parent of a former student, and you just need to clear your shelves of books that are gathering dust.
No longwinded form-filling, no listing out book titles or ISBN numbers, no cherry picking the best books and leaving the rest.
---
Charity
Though Simply Textbook is not itself a registered charity, charitable donation is very important to us. We give as generously as we can to charity, both in terms of good quality books, and cash donations.
Our chosen causes are Oxfam for book donations; and children's literacy for cash donations – we are very proud to support Coram Beanstalk. This is a brilliant UK charity that provides one to one support to children and young people in the UK who struggle most with their reading and writing. An incredibly worthy cause.

---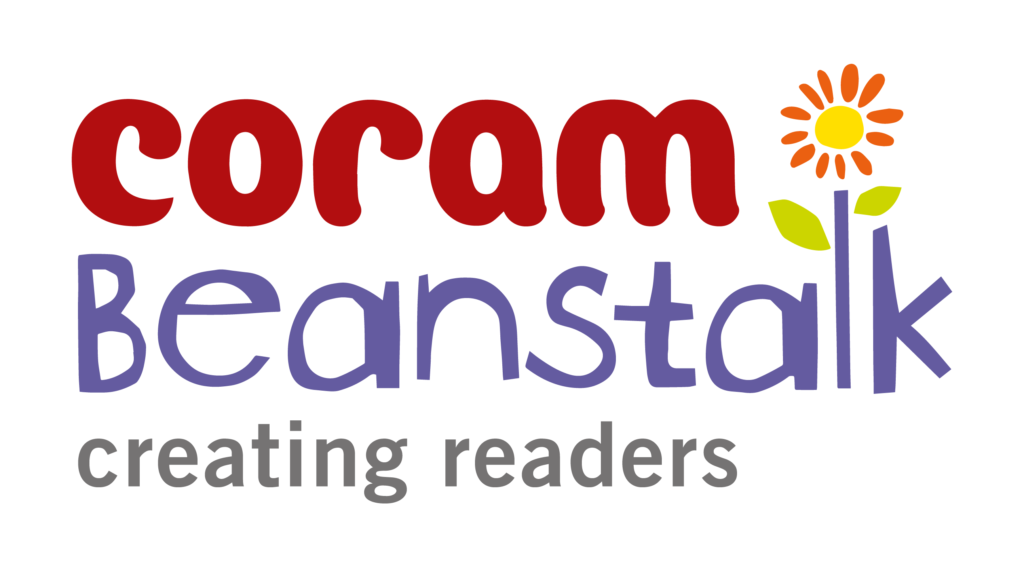 ---
---
---
Social Media
Please Follow and Share us on Social Media! In particular, check out our newly launched hub on Facebook! It is the best way to keep up with all our latest news, collection dates and activities.